More Information
Our plants are generally used in freshwater aquariums. Many stores use them in saltwater and have no problems. However, they have a coated wire stem and some stores are not comfortable using them in saltwater. Our SE line has no wires and is more conducive to either environment.
Plants from our Michigan factory have a darker base than our Florida factory. This difference is shown in the picture below.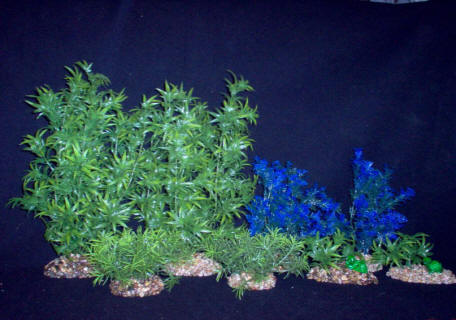 To Clean: Soak plants in cold water and bleach. Rinse with cold water.